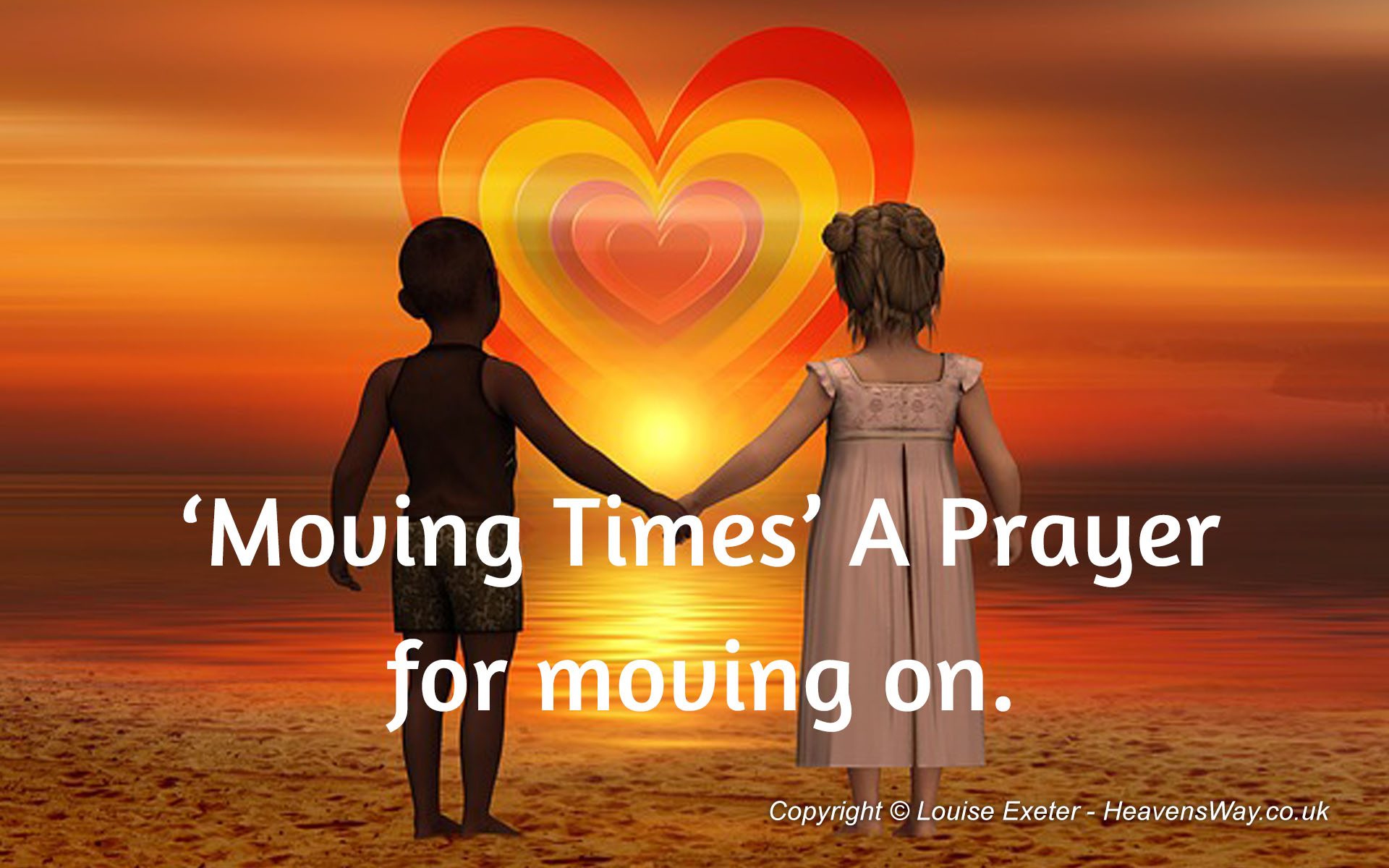 PRAYER: MOVING TIMES [Moving to Hope]
We can't move very far ourselves these days but the times we are living in and the news especially is tremendously moving. Over 10,000 people have died or as they say in the News reports 'Lost their Lives". I find that a strange expression. I don't think we lose, we 'move on' instead: move on to our Spiritual Home – a place of Light, Love and Healing. However, to lose a friend, a loved-one, parent, sibling, child, cracks the heart open. We are indeed living in moving times – but the human Spirit rises. It can be demanding work but the sun will shine again in the hearts of those suffering loss and facing challenge.
Dear Lord, I pray for all those on their journey travelling back home to the haven of their Spiritual hearts – the home of their Soul. I pray for the Easter message of renewal and rebirth to come shining through too. For the joy of all the new babies who will arrive this pretty blossom-filled Spring. I pray for the power of Nature to inspire us for pushing through against tough odds. I pray for the Universal Spirit of Love, Hope, Healing and Renewal to unite us all and shine through to the Brave New World of our Hearts as we move on.
Louise Exeter & Heaven's Way
Copyright April 2020