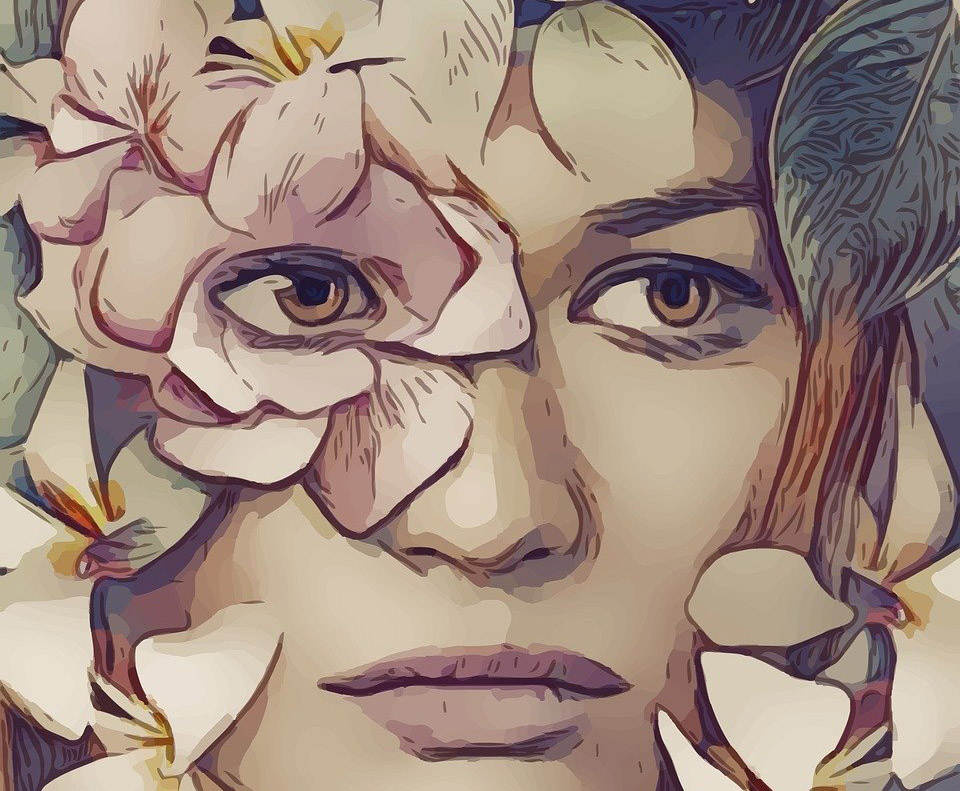 "THE WORD 'GENTLE' SPRANG TO MIND AS A BEING OF LIGHT GAVE ME A BUNCH OF FLOWERS"  
We can have a heart to heart with the Angels through the cards, feel buoyed by our Power Animal, soothed and guided through meditations – but have you ever thought of connecting with flowers in similar ways?
When we spend time, intention and focus with flowers we connect with their energy to absorb and refresh through the gift of their beautiful essence. We can take inspiration from our floral friends and be loved, healed and guided by their presence.
Like angels, flowers carry messages of love. There's a flower for every occasion to brighten lives, nourish the spirit, grace a place, provide bouquets of joy and act as messengers of the heart on our behalf.
Flowers invite us to appreciate them. When we do, they seem to smile back in gratitude. From the smallest to the largest most flamboyant, the humblest to the haute couture of the flower world, flowers have an effortless beauty. They just are their glorious confident selves. With a loving wisdom they seem to reach out, like angels, through a resonance of presence and purpose they want to share.  We can learn and grow from their example about simply BE-ing.
"I see trees of green, red roses too, I see them bloom for me and you and I think to myself what a wonderful world"
This quote, from the Louis Armstrong 'What a Wonderful World' song is so ARCHANGEL JOPHIEL –  She helps us see the beauty of the world around us. She will help you connect to your inner beauty too so you, like flowers, can blossom and bloom in your natural wonderfulness.
'EVERYTHING HAS ITS OWN KIND OF BEAUTY'
Where could Archangel Jophiel help you see more beauty in your life.
Angels look at us through the lens of love. They really do. Their presence says "I SEE YOU" ~ that's the qualities and potential within you and me, beyond the image and self-judgment we sometimes see reflected back at ourselves in the mirror.  JOPHIEL'S name is 'God's Beauty' and if you were to ask her a question "The beauty in me sees the beauty in you" is what she might well reply.
"EVERY FLOWER IS A SOUL BLOSSOMING IN NATURE"
In my ARCHANGEL JOPHIEL meditation a lovely light being handed me a bunch of flowers – it was so beautiful. Perhaps symbolically she was saying Connect with your inner light. Be open to receive, take inspiration from the flowers; be your true self for you too are a gift to the world. I long to understand more but what I do appreciate is when I pause and look deeper I open up to something of the wisdom of flowers –  I am looking at a miracle and I am part of that miracle of creation  – so too are you.
ANGELS AND FLOWERS GO WELL TOGETHER
How do flowers speak to you? If you were a flower which type would you be?
If you were to look at this flower as if you were an Angel and say "I see you" what first word might pop into your head?  My first word was "Beautiful". Surely ARCHANGEL JOPHIEL is amongst the flowers.
For those of you feeling small, in anxiety overwhelm or swamped by circumstance. I am offering four,  free "Power Up The Home Of Your Heart Archangel Meditations" through my website.
Thank you Angels for inspiring me through flowers
Louise Exeter
Copyright July 2021
Quotes:
"The word 'gentle' sprang to mind as a being of light gave me a bunch of flowers" ~  Gifted from an Archangel Jophiel meditation
"I see trees of green red roses too, I see them bloom for me and you and I think to myself what a wonderful world" ~  Louis Armstrong 'What a Wonderful World.
"Everything has its own kind of beauty" ~ my Guardians.
"The beauty in me sees the beauty in you" ~ Chrissie Astell ~ angel author and spiritual teacher.
"Every flower is a soul blossoming in nature" ~ Gerard de Nerval, Sourced: Brainy Quote