Dream Big. Be bolder.  Fly higher.  Move On Up!
Give your heart wings with the Archangels.

Motivated by Love. Inspired by Angels. Make it Happen!


Navigating Transition & the hidden blessings of change.

When you follow your passion, your purpose will arrive!
Thank you for your booking.

Simply Divine! All the workshops focus on building a series of bright and beautiful acquaintanceships with individually illuminating and transformative Archangel energies, referenced over a spectrum of different seasonal themes and personal perspectives.
Time: 11.00AM – 03.00PM
Location: 15 Abbotshall Ave, Arnos Grove, London N14 7JX
Heart centred work for soul growth and graceful living.
The aim is to bring the up-lifting energy of the Angels to high vibe our every day lives.  The intention is to Learn More, Love More, Trust More and Fear less through their insights; to bust our blocks and unlock the power within.
Cancellation
If you need to cancel or switch your booking please get in touch as soon as possible. Our cancellation terms are:
Up to 14 days prior to the event: full refund
7-13 days prior to the event: 50% refund
Unfortunately we cannot offer refunds for cancellations within 7 days of the event but will try to offer a place on a future event, subject to availability.
What to bring
A Packed Lunch (Refreshments such as tea/coffee and soft drinks are supplied)
Notepad and pen
Coloured crayons/pens
A3 white board
Scissors and glue
Venue & arrival times
Please arrive between 10.30-10.45 for a prompt 11.00 start
Tube map and parking
Abbotshall Avenue is approximately 15 minutes walk from Arnos Grove tube station or 20 minutes from Southgate. There is a small amount of parking along the avenue if you choose to drive.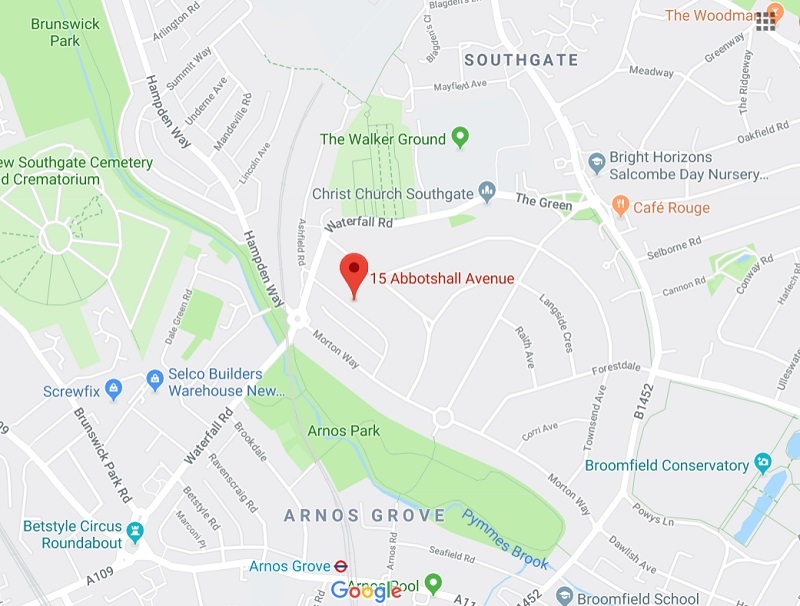 More details will be sent by email as we draw nearer to the event.  In the mean time if you have any questions please feel free to get in touch by email. I very much look forward to meeting you soon.
With thanks
Louise Exeter